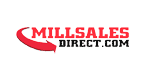 Z-Fold Papernet folded hand towels reduce cost in use because the individual interfolded sheets allow taking one sheet at a time, with no waste. 
Dissolve Tech the rapid dissolving hand towels
Each year, over 50% of companies experience problems and consequences associated with clogging in pipes. Papernet solves the problem with Dissolve Tech, a range of products that guarantees excellent performance of the paper during use and that it breaks up completely upon contact with water.
20 Refill packs per case
200 towels per pack
4,000 towels in total.
Towel size:
20cm x 24cm
You may also be interested in