Luxury 3 Ply Facial Tissues x 16 boxes
Facial tissues 3ply 80 sheets per box - 16 boxes per case.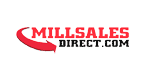 3 Ply luxury facial tissue. Ideal for luxury hotels and guest houses. 
These tissues are made from premium 3 ply paper and each box contains 80 sheets. A full case contains 16 boxes. Each individual sheet measures 208mm x 210mm.
You may also be interested in