Lucart Strong Z20 Z-Fold White 2 Ply Paper Towel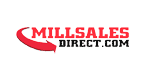 Lucart's STRONG branded 2 ply white Z-fold paper hand towel fits 22cm wide dispensers.  A good value towel that is soft enough for use in hotels, offices and surgeries. PEFC accredited. The tissue is made from pure pulp making it very soft and absorbent. 
Each towel is approximately 20 x 8cm folded and 20 x 24cm unfolded.
3,000 towels per case
You may also be interested in