Luxury Centre Pull Toilet Rolls x 6 Rolls
Our softest tissue, is used to manufacture these Luxury centre pull toilet rolls. 6 rolls per case.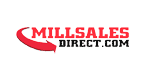 Tork Smart One Toilet Rolls are available, if you require a cheaper alternative to the branded product, then our own luxury centre pull toilet rolls are a great option.
They will feed through all standard centre pull toilet roll dispensers.
6 rolls per case
200 metres per roll
2 ply soft white tissue
You may also be interested in