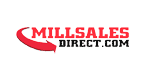 Bulk Pack Interfold Toilet Tissue.
Will fit all bulk pack and flat pack toilet tissue dispenser.
2 ply white tissue
36 refill packs per case
New interfold toilet tissue, individually dispensed, with additional poly pack.The tissue is enriched with a formula that prevents the proliferation of germs and bacteria in the environment.
Tissue size:
21cm x 11cm
You may also be interested in