Automatic Air Freshener Dispenser
Wall mounted air freshener dispenser.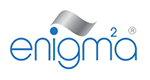 Origin metered air freshener standard unit. Counteracts odours by releasing timed dispensing every 5, 10, 15 or 30 minutes. Can be on 24hrs or separated into to day or night use only. Comes complete with a lockable fitting for public service areas to prevent theft of air fresheners. Works electronically with 2 AA batteries (not supplied).
You may also be interested in