Micro Airoma Automatic Dispenser
Micro Airoma dispenser from Vectair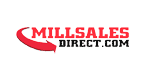 The Micro Airoma IPE system provides flexible programming options allowing costs to be fixed and matching fragrance delivery and odour control to location conditions. The Airoma IPE dispenser incorporates unique and patented features for ease of servicing and optimum performance.
User selects number of refills per year. Fixed cost.
Automatic system reset on refill replacement. Avoids human error.
Facility to program up to 3 periods per day of enhanced fragrance intensity. (Intensity Plus Events). Matches fragrance delivery to location requirements.
Features:
Part of co-ordinated range
Real time programmability
Choice of number of refills per year, 12 or 24 hour operation, start time, and days of operation (5, or 7)
Countdown clock for each spray, confirms operation
Patented automatic reset when refill is replaced
10 year guarantee against defects in parts and workmanship
Specifications:
Dimensions: 187mm(h) x 95mm(w) x 66mm(d)
Operation:
Operates on two low cost "C" cell batteries, with up to 3-year battery life
Coverage: Effective in room sizes up to 200m3
Capacity: 3000 metered sprays per fragrance refill
Top hinged for easy servicing
Airoma® is a registered trademark
You may also be interested in