3 ply white super absorbent paper roll. Perfect for car body shops, engineers and window installers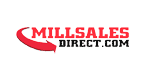 Our 3 ply industrial wiper rolls, are ideal for tasks that require a stronger and more reliable paper. The extra ply not only adds extra absorbency but gives increased strength that a 2ply roll lacks.
UK Manufacturer –
Food safe –
Easy to tear –
Absorbent and Extra Strong –
Shrink-wrapped to ensure rolls are protected –
CHSA accredited.
You may also be interested in