When is it acceptable to use the C-word?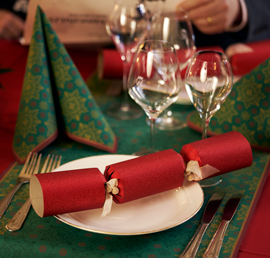 In our office, Caroline never uses the C-word, she doesn't like the C-word and she has very little time for anyone that uses the C-word in her presence.
Ed always uses the C-word, in fact I had to ban him from using it in the office earlier this year.  It was causing friction between him and Caroline.
I fall somewhere between the 2 of them.  There is a time and place for using it.  I've probably changed a bit since I've become a father.  My kids are always using it, but I can understand that, all their friends at school will be using the C-word regularly too.
Up until now, Mill Sales Direct haven't embraced the C-Word, but over the last week I've encouraged Ed and Caroline to get in touch with their customers, bring it up in conversation and see what the response is.  Rather surprisingly it appears that many of our customers have been discussing the C-word with some of their other suppliers already, with one or 2 wishing that we had brought it up in conversation earlier.
I'm obviously talking about Christmas.  
Over the past 5 years, we haven't got involved in supplying Christmas themed products for our customers, but this year we are jumping in big style.  Don't tell George, but I'm planning on him doing his local deliveries this December dressed as an Elf!!
So, this year we can supply you with Christmas Napkins, Christmas crackers, Christmas candles, Christmas party poppers, Christmas cups and glasses and even Christmas jumpers. 
If you are interested in discussing any other the above products, please let us know?  And if we contact you over the next few weeks and drop the C-word into conversation, please don't be offended.
Back to it,
Matt