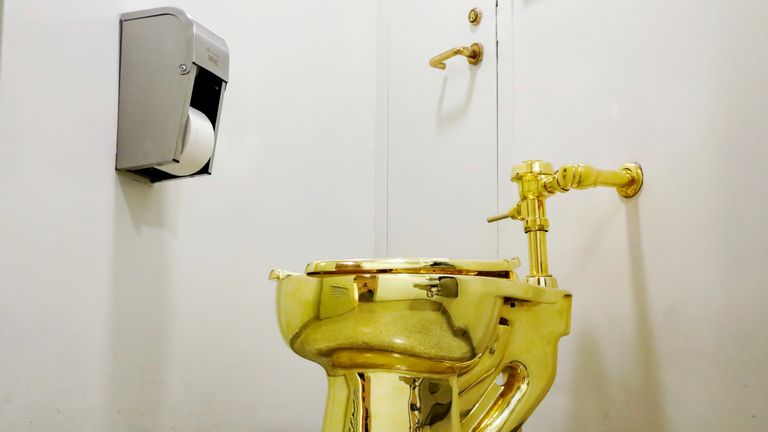 I was reading a story in the news this week about Blenheim Palace installing an 18 Carat gold, fully functioning toilet which visitors will be able to use this summer.  The picture of it is below and I'm sure you are all thinking the same thing as me.
Exactly, why on earth have they put a low capacity, single roll, toilet roll holder in a toilet that is going to be used by the public?  Absolutely unbelievable.
Whoever made this decision should hang their head in shame.  We all know that Smart One, Bulk Pack, System 800 or our new Fulltech systems would have all been far more sensible options.
It's perfectly understandable to spend millions of pounds designing and creating a solid gold toilet, but why waste money on the wrong type of toilet roll holder?  This world really has gone mad.
The toilet has been on show in Guggenheim Museum in New York for the past 2 years, with over 100,000 people having visited it with some queuing over 2 hours to have the "pleasure" of using it. 
I've always struggled with art.  I like a nice picture and I've always been intrigued how people get those boats in glass bottles, but I do find this a bit weird.  Writing about the toilet on the Guggenheim's website, Nancy Spector said it was a "sculptural performance of interactive art" and "laden with possible meanings". 
She added that the "equation between excrement and art has long been mined by neo-Marxist thinkers who question the relationship between labour and value".
The only equation I know about that is linked to excrement is when the constipated mathematician worked it out with a pencil.
Have a great week,
Matt